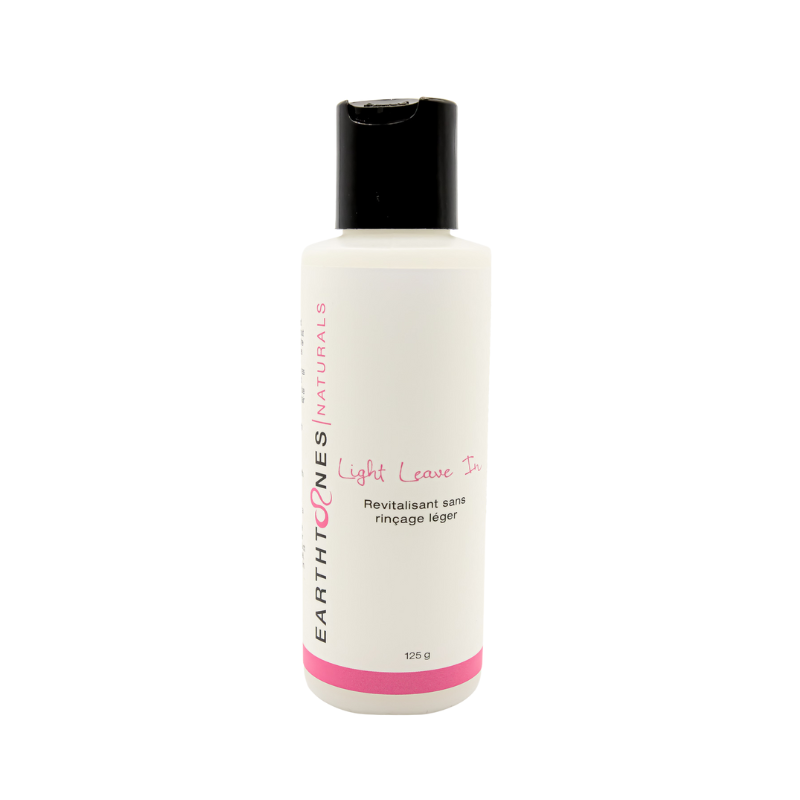 Light Leave In
Product Inventory
loading..
Description

Directions

Ingredients
This light leave in conditioner softens and detangles the hair without build up and weighing the hair down. It also fortifies the hair against cuticle damage that can occur as a result of combing and styling. It is designed to be used for softening the hair underneath styling products and gels specifically in hot or high humidity conditions.

*Please note: This product is not for adding a lot of moisture to the hair. It's purpose it to soften and condition the hair in hot and humid conditions. It was also created to work well underneath our styling Gellys.


After cleansing and/or conditioning the hair with a separate rinse out conditioner, remove excess water from the hair with a towel. Apply a generous amount the Light Leave In. Detangle the hair if necessary. For best results, if this product is used underneath a gel, allow the leave in to dry in first.
Purified water, Aloe Barbadensis Leaf Juice, Citric Acid, Sodium Benzoate, Potassium Sorbate, Cetearyl Alcohol, Behentrimonium Chloride, Quaternium-91, Cetrimonium Methosulfate, Cetearyl Alcohol, Glycerin, water, Saccharum Officinarum (Sugarcane) extract, Glycerin, water, Agave Rigida (Sisal) extract, Glycerin, Phenoxyethanol, Caprylyl Glycol, Fragrance